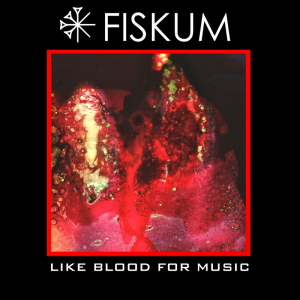 Like Blood For Music is a collaboration between Daniel Fiskum and British producer Simon Husbands.  It is Dark Sound.
Fiskum's music is positioned on the fragile borderline between popular music and non-commercial music.  It appropriates the memes and clichés of popular music and repurposes them with an sharp, granular and electrified voice.
Fiskum writes cinematic lyrics and angular melodies with emotional depth.  Like Blood for Music evokes dark places and hopelessness; sexual co-dependency, bondage and addiction; melancholy, and ultimately, triumph through authentic self-expression.  His compositions are pop-like, textured sound environments that cast the listener into an alternative universe of noise, subversion and mysticism.