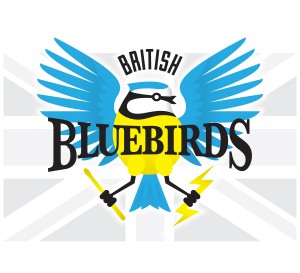 Simon Husbands – The British Bluebirds features Simon Husbands, from Nottingham, UK. Simon plays guitars and sings backup vocals.  Simon was a founding member, keyboardist and composer for the UK band Blue Train, which had several Billboard hits.  Simon was the drummer with the punk band Galactic Symposium, whose cover of YMCA was included on the BBC deejay John Peel's list of the 100 all-time greatest rock and roll songs.  Simon has worked with Peter Frampton, managing his website and fan club.
Daniel Fiskum – The British Bluebirds features Daniel Fiskum on keyboards and lead vocals.  From Minneapolis, Daniel lived in Boston for several years while he pursued graduate studies at the New England Conservatory.  Prior to taking an extended leave from the music business, he toured extensively, performing on the Love Boat, in Las Vegas, and at Carnegie Hall.
Patrik Tanner – The British Bluebirds features Patrik Tanner on drums.  Patrik is from Sundsvall, Sweden and now lives and works in Minneapolis.  Patrik plays and records with his own band, the Far Away Men, and he was a member of Tina and the B Sides.   Patrik is also the owner of Dark One recording studio.
Emma Jane Richards – The British Bluebirds features Emma Jane Richards on backup vocals.  Originally from Abercarn, Caerphilly, Wales, Emma Jane currently resides in London.  Emma Jane is a filmmaker, artist, director and vocalist.
Jonathan Thomas – The live performance version of The British Bluebirds features Jonathan Thomas on bass.  Jonathan plays a seven-string bass.  He also plays guitar and violin and has long been a staple of the Minnesota club scene.